Bird Details
Hawk Like

Red-shouldered Hawk
Buteo lineatus

copyright Barb Winterfield
Length: 17 in. (43 cm)
Found in dense broad-leafed and riparian forests, this large hawk is most easily seen when it soars in broad spirals over its territory. It eats small mammals, snakes, lizards and insects. The nest is made of large twigs and sticks and is hidden high up and close to the trunk of a tall tree. The four-digit banding code is RSHA.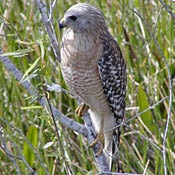 Male
copyright Barb Winterfield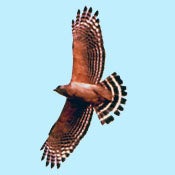 Male
copyright David Pearson

Aerial

Riparian / River forest
view small images | view large images | view zoomed images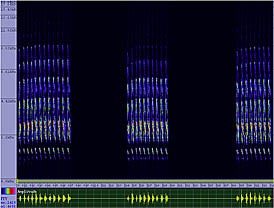 Male
Screeching (sound type)
Bird Call