Bird Details
Owls

Great Horned Owl
Bubo virginianus

copyright Robert Shantz
Length: 22 in. (56 cm)
Occurring from northern Alaska to Argentina, this huge owl also occupies a wide range of habitats from tundra to subtropical forests. It hunts only at night and relishes mammals, such as skunks, rabbits and squirrels, but it will also eat large birds, fish, frogs, reptiles and scorpions. During the day, it roosts high in a tree and is often quite obvious. This owl nests in abandoned hawk, crow, and raven nests, but it will also use large tree cavities, crevices in cliff faces or almost any other protected site. It frequently enters suburban areas and even well vegetated cities. The four-digit banding code is GHOW.
Female
copyright Robert Shantz

Desert

Fir forest

Oak-pine woodland

Riparian / River forest

Urban city

Agricultural

Savanna

Mesquite bosque

Cliffs / boulders
view small images | view large images | view zoomed images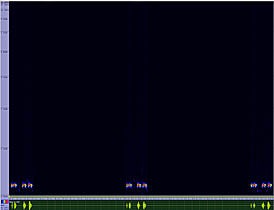 Male
Hooting (sound type)
Bird Call


Male
Hooting (sound type)
Bird Call