Bird Details
Owls

Flammulated Owl
Otus flammeolus

copyright Herbert Clarke
Length: 7 in. (17 cm)
This tiny owl is active only at night in open montane pine and oak-pine forest. It feeds almost exclusively on insects that are captured in the air or from branches, trunks and the ground. The nest is in an abandoned woodpecker hole. Its peculiar song is given mainly on moonlit nights. This species comes in two color types - reddish brown and gray. The four-digit banding code is FLOW.
Male
copyright Herbert Clarke

Fir forest

Oak-pine woodland
view small images | view large images | view zoomed images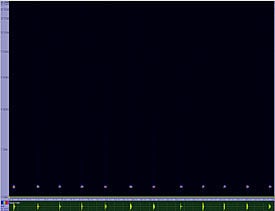 Male
Hooting (sound type)
Bird Call