Bird Details
Perching

Western Wood-Pewee
Contopus sordidulus

copyright Robert Snatz
Length: 6 in. (16 cm)
Conspicuously sitting on the tip of an open branch or the top of a dead tree, this flycatcher is an integral part of riparian habitats and open pine-oak woodlands throughout the west. It catches insects in flight. The nest is a deep cup placed toward the tip of a high branch, and it is made of lichens and plant fibers tied together with spider webbing. This species winters in northwestern South America. The four-digit banding code is WEWP.
Female
copyright Robert Shantz

Oak-pine woodland

Riparian / River forest

Savanna

Mesquite bosque
view small images | view large images | view zoomed images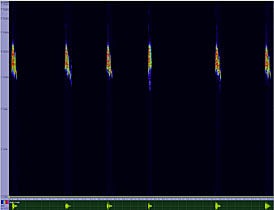 Male
Buzzing (sound type)
Bird Call


Male
Buzzing (sound type)
Bird Call