Bird Details
Perching

Lark Sparrow
Chondestes grammacus

copyright Robert Shantz
Length: 7 in. (17 cm)
This attractive sparrow often flocks in open grassy areas, shrubby fields and savannas. The Lark Sparrow feeds mostly on seeds, but it provides insects to the young. The nest is on the ground or in a low shrub or rock crevice and made of grass and twigs. The four-digit banding code is LASP.
Female
copyright Robert Shantz

Grasslands

Riparian / River forest

Shrubs

Agricultural

Savanna
view small images | view large images | view zoomed images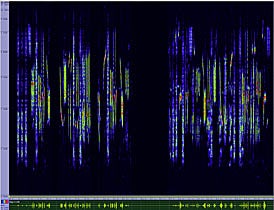 Male
Trilling (sound type)
Bird Song