Bird Details
Swallow Like

Northern Rough-winged Swallow
Stelgidopteryx serripennis

copyright Brian Small
Length: 5 in. (13 cm)
Usually solitary or in small groups associated with Bank Swallows, the Northern Rough-winged Swallow makes its nest at the end of a burrow up to 6 ft deep in a vertical bank or occasionally under bridges and wharves but always over water. They feed on flying insects over open fields, savannas and water, but they will catch insects and the ground as well. The four-digit banding code is NRWS.

Aerial

Grasslands

Mudflat

Open water

Riparian / River forest

Agricultural

Marsh / swamp
view small images | view large images | view zoomed images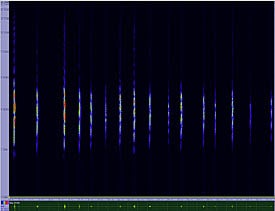 Male
Chirping (sound type)
Bird Call