Bird Details
Pigeon Like

Montezuma Quail
Cyrtonyx montezumae

copyright Robert Shantz
Length: 9 in. (23 cm)
Usually more common than it appears, this small quail can hide motionless only a few feet from you only to explode in flight in a heart-stopping instant as you almost step on it. At other times, however, the Montezuma Quail will stand obviously in the middle of a path or road. Its habitat is open oak pine-oak woodlands with bunch grass. Small family groups form coveys in the fall and winter. Their food includes fruit, acorns, and insects. The nest is a depression in the ground and overhung with long grass. Although it is hunted in some areas, populations have been severely impacted by overgrazing and forest clearing in parts of its range. The four-digit banding code is MONT.
Female
copyright Jim Burns

Oak-pine woodland

Savanna
view small images | view large images | view zoomed images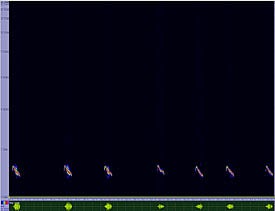 Male
Buzzing (sound type)
Bird Call