Bird Details
Perching

Greater Pewee
Contopus pertinax

copyright Herbert Clarke
Length: 8 in. (20 cm)
A mountain dwelling species, the Greater Pewee prefers coniferous forest and pine-oak woodlands. Here it sits on exposed branches at mid to high levels in the trees and constantly moves its head around searching for flying insects. When one flies by, the flycatcher sallies out, often long distances, to snatch the morsel from the air and then returns to the same or neighboring branch to wait for the next victim. Its cup nest is positioned high on a horizontal branch and consists of hair, fur and feathers. The four-digit banding code is GRPE.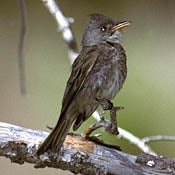 Male
copyright Herbert Clarke

Fir forest

Oak-pine woodland
view small images | view large images | view zoomed images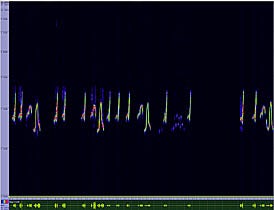 Male
Buzzing (sound type)
Bird Call