Bird Details
Tree Clinging

Pygmy Nuthatch
Sitta pygmaea

copyright Robert Shantz
Length: 4 in. (11 cm)
Small flocks of this noisy and curious nuthatch roam pine forests, often in the company of woodpeckers, chickadees and warblers. In winter the Pygmy Nuthatch often roosts at night in small groups in the same tree cavity. The nest is a tree cavity lined with plant material, hair and feathers. Food consists of insects, spiders and pine cone seeds. The four-digit banding code is PYNU.
Female
copyright Jim Burns

Fir forest

Oak-pine woodland
view small images | view large images | view zoomed images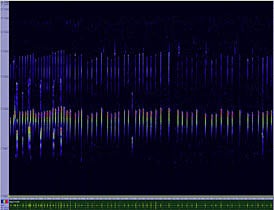 Male
Buzzing (sound type)
Bird Call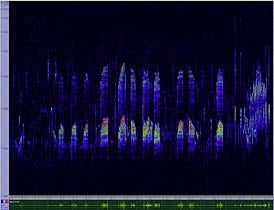 Male
Buzzing (sound type)
Bird Call