Bird Details
Perching

Buff-collared Nightjar
Caprimulgus ridgwayi

copyright Mike Danzenbaker
Length: 9 in. (23 cm)
A nocturnal species, this nightjar is related to Whip-poor-wills and similarly uses its large eyes and gaping mouth to hunt flying insects close to the ground. It is found in dry open woodlands, scrub and thorny forest edge. Spends much of its time sitting on the ground or low rocks. The nest and general biology of this species are poorly known. The four-digit banding code is BCNI.

Riparian / River forest

Mesquite bosque
view small images | view large images | view zoomed images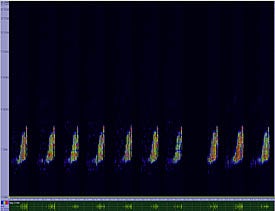 Male
Buzzing (sound type)
Bird Call