Bird Details
Duck Like
American Wigeon
Anas americana

copyright Oliver Niehuis
Length: 19 in. (48 cm)
Usually in small to large flocks during the winter, this duck feeds from near the surface of salt and fresh water where it eats aquatic vegetation, molluscs, and insects. It also frequently grazes out of the water on grassy areas near water where it eats seeds, grass blades and other plant material. Its nest is hidden in tall grass, often far from the water's edge of freshwater marshes. It is made of grass and lined with feather down. The four-digit banding code is AMWI.
Male
copyright Oliver Niehuis
Female
copyright Robert Shantz

Mudflat

Open water

Marsh / swamp
view small images | view large images | view zoomed images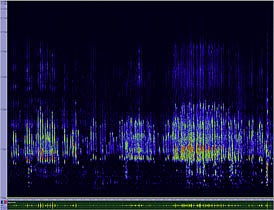 Male
Twittering (sound type)
Bird Song

There are no sonograms saved for this bird.