Bird Details
Perching

Gray Flycatcher
Empidonax wrightii

copyright Robert Shantz
Length: 6 in. (15 cm)
Wintering low in open forest edge, riparian areas and along water courses, this obscure flycatcher is most readily identified by the distinctive raising and slow lowering of its tail as it sits on an exposed branch waiting for an insect to fly by. The Gray Flycatcher frequently catches insects off the ground as well. During the summer it nests in open sagebrush and pinon-juniper woodlands. The nest is made of plant down and grass, and it is placed low in a bush or juniper tree. The four-digit banding code is GRFL.

Riparian / River forest

Shrubs

Savanna

Mesquite bosque
view small images | view large images | view zoomed images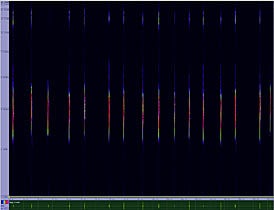 Male
Chirping (sound type)
Bird Call