Bird Details
Perching

Black-tailed Gnatcatcher
Polioptila melanura

copyright Robert Shantz
Length: 4 in. (11 cm)
Pairs of Black-tailed Gnatcatchers are a common sight in open desert scrub where they are constantly flitting through the low vegetation moving their long tails up and down and side to side. They catch small insects and spiders on leaves and often fly up to hover and snatch insects off more inaccessible vegetation. The small cup-shaped nest is placed low in a fork of a small bush or tree. It is constructed of downy plant material and spider webbing. The male has a blackish cap during the breeding season but loses it in the winter. The four-digit banding code is BTGN.
Female
copyright Robert Shantz

Chaparral

Desert

Shrubs

Mesquite bosque
view small images | view large images | view zoomed images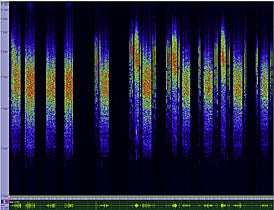 Male
Grating (sound type)
Bird Song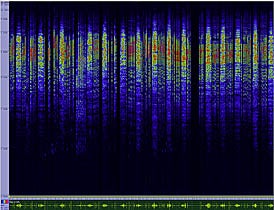 Male
Grating (sound type)
Bird Song


Male
Grating (sound type)
Bird Song