Bird Details
Perching

MacGillivray's Warbler
Oporornis tolmiei

copyright Brian Small
Length: 5 in. (13 cm)
Almost always found in dense vegetation near the ground, the MacGillivray's Warbler can be hard to detect except for its persistent and sharp call note given in migration and on both breeding and wintering grounds. The nest is placed near the ground in dense vegetation, usually near water, and constructed of grass and thin stems. If seen, individuals frequently hop across the ground in search of insects and spiders. Occasionally visits sap oozing from sapsucker holes high up on a tree trunk. The four-digit banding code is MGWA.
Female
copyright Robert Shantz

Fir forest

Shrubs
view small images | view large images | view zoomed images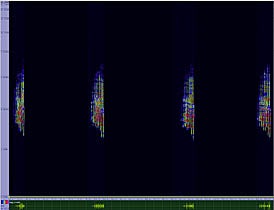 Male
Buzzing (sound type)
Bird Call