Bird Details
Gull Like
Ring-billed Gull
Larus delawarensis

copyright Robert Shantz
Length: 18 in. (45 cm)
The most common inland gull species in the southwest, the Ring-billed Gull can show up on any patch of water in cities or rural areas. It feeds on a wide range of food that includes fish, insects, worms, mice, eggs, carrion and garbage. It nests in colonies long the ocean and some isolated inland marshes, often with other gull species, cormorants and terns. The nest is on the ground and lined with grass and feathers. The four-digit banding code is RBGU.

Aerial

Mudflat

Open water

Urban city

Marsh / swamp
view small images | view large images | view zoomed images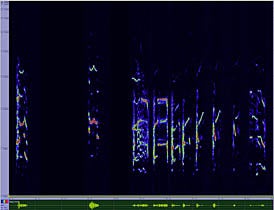 Male
Screeching (sound type)
Bird Song