The Sounds of Nature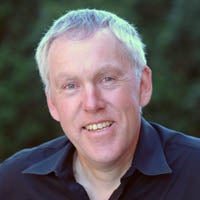 Dr. Biology sits down to talk with ASU School of Life Sciences Pierre Deviche. The two have some fun listening and learning about the favorite animal professor Deviche likes to record. You also don't want to spoil the fun mystery animal quiz at the begining of the show so don't read the content log or transcript before you listen to the show.
Warning - don't read beyond this point if you want to take the mystery animal quiz!
Content Info | Transcript
---
MP3 download | 14MB
| | |
| --- | --- |
| Topic | Time |
| Mystery animal quiz | 00:05 |
| Endocrinologist / endocrinology / avian endocrinology | 01:20 |
| Hormones | 01:34 |
| Do birds have dialects? | 02:13 |
| How important is it to have and listen to multiple songs/calls of birds species? | 03:20 |
| Do birds species all sing the same song? | 04:06 |
| Mockingbird songs | 04:56 |
| Song Sparrow comparison | 06:14 |
| Recording 1 | 06:42 |
| Recording 2 | 06:56 |
| Do birds learn how to sing? | 07:53 |
| Can birds learn to sing after being in isolation? Like humans learning a second language later in life. | 09:09 |
| Do all birds sing and call? | 10:42 |
| Do both male and female birds sing? | 11:39 |
| What got you started recording songs and calls? | 13:16 |
| What equipment is used to make recordings of birds? | 14:39 |
| Ask-a-Biologist virtual aviary on the web. | 16:13 |
| Sonograms, what are they, and what do they tell us about recordings? | 17:49 |
| How is bird anatomy different than humans, and why can they make sounds humans cannot make? | 20:09 |
| Bird sounds in the movies | 21:24 |
| Brown-headed cowbird | 21:48 |
| What is involved in getting a recording? | 22:06 |
| Chorus of five birds singing in a virtual back yard. | 23:53 |
| When did you first know that you wanted to be a biologist? | 25:20 |
| If your were not a biologist, what would you be? | 26:30 |
| Advice for young scientists | 26:49 |
| What is your favorite bird song(s)? | 27:50 |
The Sounds of Nature
Audio editor: Charles Kazilek