Descripción de Experimento
Docentes: a ustedes les puede interesar introducir esta actividad usando el artículo acompañante, Time Traveling Plants, en donde los estudiantes exploran el desarrollo de la semilla y también los conceptos de animación suspendida y viajes en el tiempo...
El experimento tiene dos partes, Fichas de datos y Visor comparativo-Ventanas del Visor. Desde las Fichas de datos y las Ventanas de Visor individuales podrás abrir una vista ampliada de la imagen de ese día pinchando sobre la imagen. Te puedes mover entre las Fichas de Datos y el Visor comparativo utilizando el enlace rápido del Visor.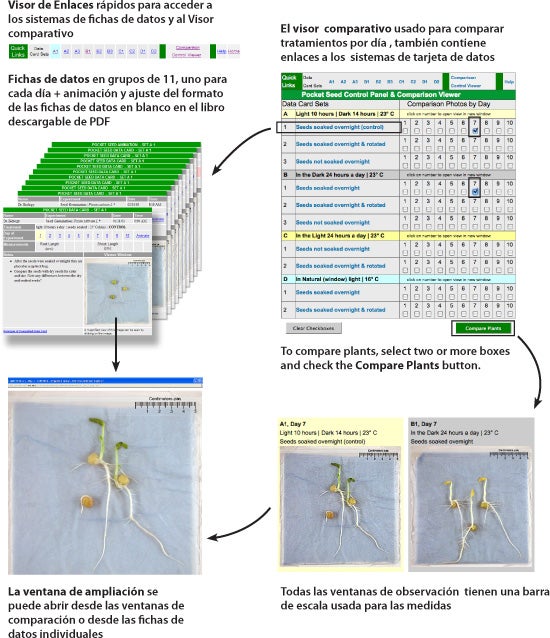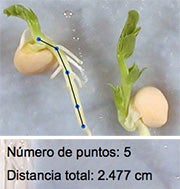 Herramienta de Medición Virtual
Haga clic para colocar puntos y encontrar distancias utilizando la herramienta de medición virtual.
Para el experimento virtual completa equipada se puede usar todos los navegadores excepto Internet Explorer.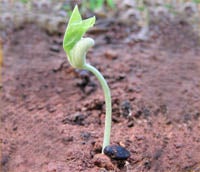 ¿Necesitan las semillas luz para crecer? ¿Cómo se saben en qué dirección crecer? Estas son algunas de las preguntas que los estudiantes pueden explorar con el Experimento de Semilla del Bolsillo Virtual.
Be Part of
Ask A Biologist
By volunteering, or simply sending us feedback on the site. Scientists, teachers, writers, illustrators, and translators are all important to the program. If you are interested in helping with the website we have a Volunteers page to get the process started.

Contribute