Super Smart
show/hide words to know
Data: the results (values) obtained in a scientific experiment, or investigation. Note "data" is the plural form of the word "datum." Example- the data are shown in this graph... more
Environment: the area (environment) where living things or groups of living things normally live. Also called the natural environment... more
Prediction: a best guess, an educated guess, about what might happen in the future.
Super Smart
It seems like math homework can take forever. However, homework takes a much shorter time when you have a group of friends that can help you when you're stuck. By helping each other, you can do the work faster. The same is true for computers. What one computer can do in days, 100 computers can do in just a few hours when they work together. When many computers are connected together as a network so they can share information, they become a supercomputer. Scientists are using supercomputers to predict how the changing climate will affect a species' range.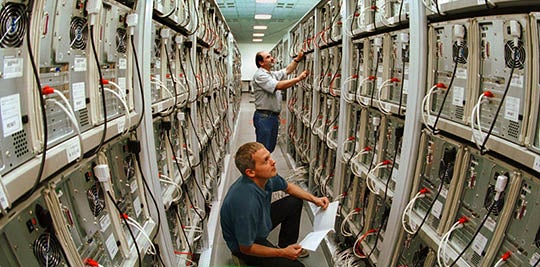 These supercomputers can create detailed maps of the future ranges of animals based on conditions such as temperature and rainfall. Scientists can use computers to build many possible maps by asking different questions.
What if the environment heats up?
What if it cools down?
What if it stops raining?
What if the animals need trees?
It would take one scientist years to answer just these few simple questions. Instead, the supercomputers take the information entered by many scientists, and use their combined "brain" power to produce an answer in hours. Making predictions for each species requires different data, but the computers will be able to create maps for any species for which scientists have enough information. The maps will help scientists to protect the areas that the animals will need to survive.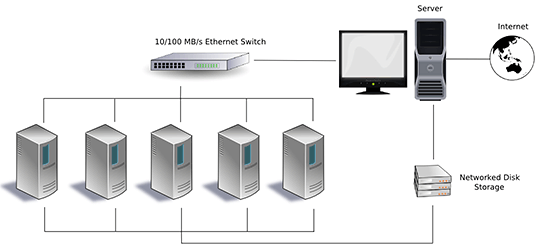 ---
Illustration by Charles Kazilek. Additional images from Wikimedia. Iamus Computer by Quipa.