Figs in Food Webs
show/hide words to know
Ecosystem: a group of different plants and animals that live together and are dependent on the area in which they live.
Fig: a hollow, round structure that holds the flowers of a fig tree and which is later filled with the sweet and seedy fig fruit.
Pollinate: moving pollen from the male to the female component of a flower as part of the fertilization process in plants. Birds and insects often move pollen from flower to flower when gathering nectar and they are therefore called pollinators... more
Figs in food webs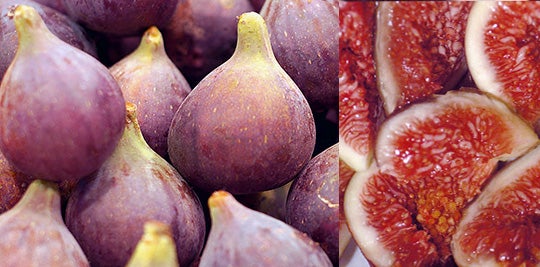 Figs are among the most important plants in tropical ecosystems because they provide food for many animals. Over 1,274 species of birds and mammals eat figs. In other words, more than 10 percent of all bird species and 6 percent of all mammal species include figs in their diet. And that's just among vertebrates! We don't even know how many insects uses figs for food, but you can bet that it's a lot.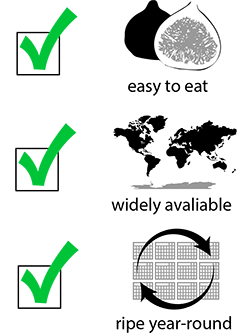 Why are figs so popular with fruit-eating animals? One reason is because they are easy to eat. An animal doesn't need any fancy adaptations to get to the sweet parts of a fig fruit.
Another reason so many animals eat figs is because figs are widely available. Figs grow on every continent except Antarctica, meaning lots of different critters have the chance to find them in their habitat.
Not only are figs widespread, in some areas, they are available year-round. Unlike many plants, which produce fruits only in a special season, you can find ripe figs in a rainforest at any time of the year.