Bird Details
Perching

Chestnut-collared Longspur
Calcarius ornatus

copyright Brian Small
Length: 6 in. (15 cm)
This ground bird spends both the winter and summer in short-grass prairies and barren fields. During the winter the Chestnut-collared Longspur is almost always found in flocks of five to 50 individuals and frequently associates with Horned Larks and McCown's Longspurs. In the summer the male sings its courtship song in a low ascending flight over the territory. Seeds are the main fare in the winter, but insects are more important in the summer. Males look like females during the winter. The nest is a shallow depression in the ground and hidden under a bunch of grass. The four-digit banding code is CCLO.
Female
copyright Jim Burns

Grasslands

Agricultural
view small images | view large images | view zoomed images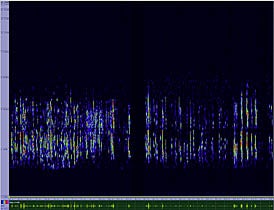 Male
Twittering (sound type)
Bird Call