Bird Details
Sandpiper Like

Black-necked Stilt
Himantopus mexicanus

copyright Herbert Clarke
Length: 14 in. (36 cm)
Found wading in marshes, wet mud and flooded fields, the Black-necked Stilt usually occurs in small colonies. It nests on the ground on little islands or hummocks in wet areas, and the shallow nest is lined with pebbles, sticks and clam shells. Adults vigorously protect nest sites by calling loudly and flying close over the head of intruders. They will also fake a wing injury to draw the enemy away from the eggs or young. Food is picked from under water and consists of invertebrates, small fish, tadpoles and occasionally seeds. This species is considered threatened in Hawaii. The four-digit banding code is BNST.
Male
copyright Herbert Clarke

Mudflat

Open water

Marsh / swamp
view small images | view large images | view zoomed images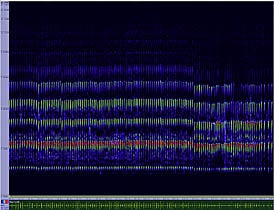 Male
Chirping (sound type)
Bird Call


Male
Chirping (sound type)
Bird Call