Bird Details
Perching

Red Crossbill
Loxia curvirostra

copyright Brian Small
Length: 6 in. (16 cm)
Dependent on pine cones for food, the bizarre crossed bill of this species is used to deftly extract seeds from this otherwise difficult source of food. Because of their dependency on this single source of food, the populations of Red Crossbills are constantly wandering to find local eruptions of cones. Where they were common one year, they may be completely absent the next. They also nest opportunistically from late winter to early spring. The nest is made of twigs and placed on a high horizontal branch away from the trunk The hatchlings are fed a regurgitated puree of pine cone seeds. This species is usually in small flocks year round. The four-digit banding code is RECR.
Female
copyright Robert Shantz

Fir forest

Oak-pine woodland
view small images | view large images | view zoomed images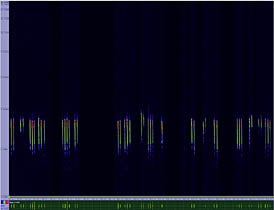 Male
Chirping (sound type)
Bird Call