Bird Details
Pigeon Like

White-winged Dove
Zenaida asiatica

copyright Richard Ditch
Length: 12 in. (29 cm)
Common in arid riparian areas, deserts and vegetated suburbs, this large dove feeds on seeds, cactus fruits, and flower nectar. It is an important pollinator of Saguaro Cactus. In the late summer and winter they form often large flocks and are considered a game bird in some areas. The flimsy nest is made of a few sticks placed in the fork of a low tree. The four-digit banding code is WWDO.

Desert

Riparian / River forest

Shrubs

Urban city

Agricultural

Mesquite bosque
view small images | view large images | view zoomed images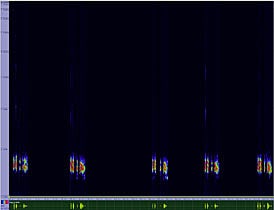 Male
Buzzing (sound type)
Bird Song


Male
Buzzing (sound type)
Bird Song