Bird Details
Long Legged Waders

Snowy Egret
Egretta thula

copyright Robert Shantz
Length: 24 in. (61 cm)
The black bill, black legs and golden feet distinguish this white egret from other similar species. It is always associated with water in marshes, lakes, ponds and coastal estuaries. Often feeds in water by scaring invertebrates and fish with movements of its bright feet. Bulky stick nest is placed in colonies of other herons, cormorants and ibis, usually in tall shrubs and small trees near water. Roosts communally in isolated tree groves with other herons during the winter. The four-digit banding code is SNEG.
Male
copyright Jim Burns

Mudflat

Open water

Riparian / River forest

Marsh / swamp
view small images | view large images | view zoomed images

Male
Grating (sound type)
Bird Call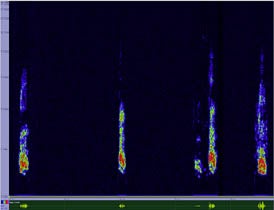 Male
Grating (sound type)
Bird Song